Solution
Predictive Mobility
Personalize customer experiences and power your app strategy
Use mobility data to create in-app experiences that differentiate your services and help attract, retain, and delight customers.
Using mobility data, Arity identifies trends behind when and where people move so that app publishers can access insights on their users' most common driving routes.
Benefits
Restaurant apps
Provide deals that bring customers into stores when they're likely to pass
Gas station apps
Remind customers to refuel when they drive by a station
Fitness apps
Identify where users typically work out and suggest new routes
Arity collects driving data at a rate of 1.2 billion miles per day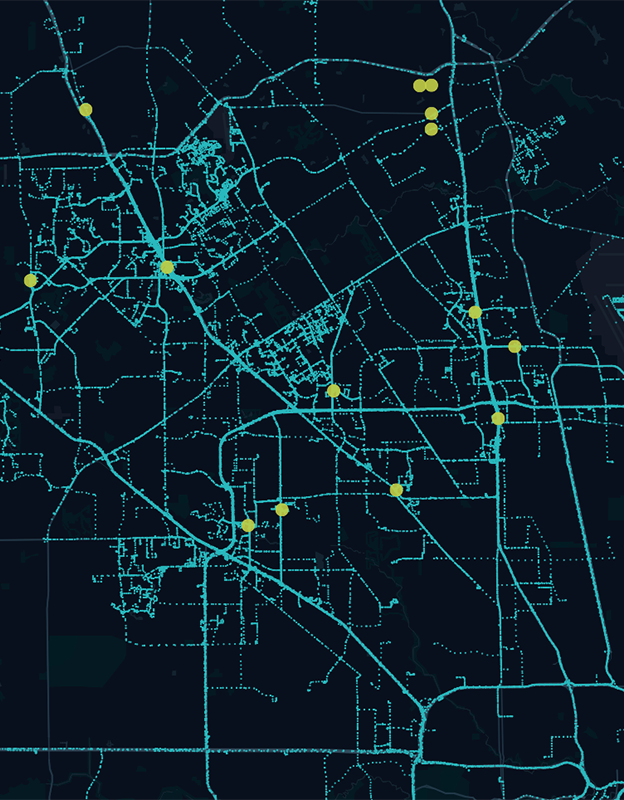 Blog post
Boosting retail traffic with Predictive Mobility
How can retailers can drive more traffic to stores with predictive mobility data?
Driving data helps companies understand consumer habits and patterns –and predict when they're likely to shop. Find out how.
Read blog post
News & insights
blog post
For mobile app publishers: Attract advertisers with driving data 
Three ways driving data can increase the value of your mobile app inventory.
blog post
3 benefits: Crash detection for auto insurance carriers
Three ways crash detection adds value for auto insurance carriers and their customers.
blog post
For mobile app publishers: 3 perks of private marketplaces 
Three ways private marketplaces can help mobile app publishers make the most of their first-party data.
blog post
Crash course: What is crash detection?   
Three things you should know about crash detection.